Meet Our Team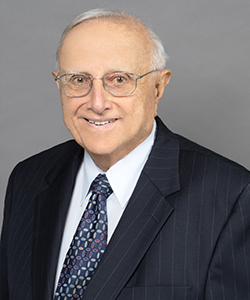 John J. Rocco, CLU®, MSFS
Founder
For John, it's all about connection, consistency and long-term relationships. An avid yachtsman, he runs his projects the same way he manages this sea – with a clear mind and fiery spirit. John signed a contract with New York Life at the young age of 22, and this early interest developed into a lifelong calling. He has practiced at the highest level for over 60 years, and his clients know him for his personable, hands-on service.
John consistently looks for new ways to stay ahead of the game. In fact, he earned his MSFS from the American College at age 63. John continues to lead the financial service sector because of his wealth of industry knowledge, experience and vision.
A registered investment advisor in the insurance and financial services industry, John has earned numerous awards including the designation of a Life and Qualifying Member of the Million Dollar Round Table*. He earned the Chartered Life Underwriter designation, and, in 1996, earned his Master's of Science in Financial Services from the American College in Bryn Mawr, Pennsylvania, one of the leading colleges specializing in insurance and financial education.
John has continually served from the top of his profession through his involvement with such groups as NAIFA, the Boston Life Underwriters, the Association of Advanced Life Underwriters, and the 21st Century Endowment program at the American College. He is a trustee emeritus for the American College Foundation Board, and also serves on the board of directors for several community and business groups in the Boston area. In his spare time he still manages to balance family life, spend time on his yacht and continues to grow and expand his business.
CA Insurance Lic. #0G59281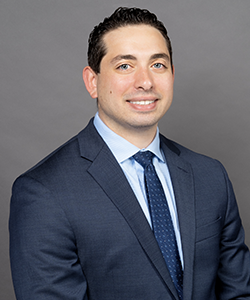 John S. Rocco, CLU®, ChFC®
Partner
With a mission to support and guide families with their financial goals, John S. Rocco joined Rocco Insurance and Financial Group as a partner in 2012. He provides clients with comprehensive planning solutions and investment strategies so they can meet their protection, college financing, retirement and estate planning goals.
John earned his business management degree from Fairfield University. He also holds the Chartered Life Underwriter and the Chartered Financial Consultant designations from the American College; which represents further knowledge and further education, in several areas, including insurance and financial planning, life insurance law, estate planning, and planning for business owners and professionals.
As an avid follower of many Boston sports teams, he brings the same passion to his service as an active member of the National Association of Insurance and Financial Advisors. John is also a qualifying member of Million Dollar Round Table* since 2017. He values time with his family and friends, and his penchant to go above and beyond for people he cares about extends to his service for clients.
CA Insurance Lic. #OK10982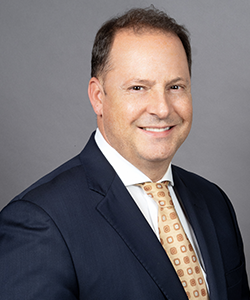 John L. Howard, Jr., CLTC
Partner
John L. Howard, Jr. is a strategic innovator, natural problem solver, and a long-time entrepreneur. For him, his work is all about helping people and their families. John guides his clients with holistic planning practices that help business owners and professionals protect their income and preserve their wealth.
An agent of New York Life, John's a registered representative of NYLIFE Securities, and an investment advisor representative with Eagle Strategies. His specialties include continuity strategies, estate planning, college funding, risk management, long-term health care and retirement planning for business owners, executives and their families. He enjoys solving problems faced by family-owned businesses and the transfer of ownership from one generation to the next.
John has a Certification in Long Term Care (CLTC) and is enrolled in the CFP program at the American College. He is a proud member of NAIFA and a qualifying member of the Million Dollar Round Table* since 2007. When not serving clients, he spends time with his family in Concord, Massachusetts, hiking, playing golf and cooking.
CA Insurance Lic. #OF77866
*The Million Dollar Round Table(MDRT), the Premier Association of Financial Professionals, is recognized globally as the standard of excellence for life insurance sales performance in the insurance and financial services industry.